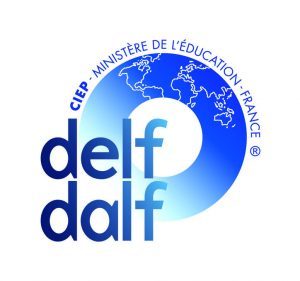 DELF and DALF are official qualifications awarded by the French Ministry of Education to certify the competency of candidates from outside France in the French language.
DELF and DALF are composed of 6 independent diplomas that correspond to the levels of the Common European Framework of Reference for Languages.
DELF is aimed at candidates with beginner to advanced levels of French whereas DALF is aimed at expert language users.
The different versions of the DELF are:
DELF Prim for children from 7 to 12 years old. Levels evaluated from A1.1 to A2
DELF Junior for teenagers from 12 to 17 years old. Levels evaluated from A1 to B2
DELF/ DALF Tout public for adults. Levels evaluated from A1 to C2
You can find more information about the DELF/DALF at http://www.ciep.fr/en/delf-dalf